Final Expense Telemarketing Leads – What You Need To Know!
This article goes over some very important info on final expense telemarketing leads
1. What is a TM lead?
2. Why telemarketing leads are great for FE sales
3. Illegal TM Leads BEWARE
4. Where to work them
5. Different types of TM leads
6. Why they vary in price
7. The return on investment ratio
8. Working TM's as a primary lead
9. How to effectively work them
10. What is the best quality TM lead?
11. Where to get final expense telemarketing leads
What are final expense telemarketing leads?
Final expense telemarketing leads are simply leads that are generated from an outbound call. We get final expense telemarketing leads from people that are using a dialer to contact a lot of people, in a short amount of time. When the prospect answers the phone, the marketer simply attempts to hook the caller with an opening phrase stating that they are calling from "senior benefits" or something like that. These are commonly used for selling final expense on a belly to belly basis, but are also used for final expense telesales.
During the call, the marketer usually mentions what the insurance is for. He then tries to make it sound special, affordable, or unique. The caller usually asks the prospect if it's alright for an agent or final expense specialist to contact them about these special programs. When they say yes, you get that recording and that is your lead. The telemarketer will also ask the caller what their favorite color or hobby is. This makes it easy for you to remind the prospect that they already approved your call or gave permission for you to contact them. You simply bring up the hobby or color and the prospect will usually remember speaking with someone about the insurance.
Why TM leads are great for final expense sales
There are many reasons that final expense telemarketing leads are great for FE sales. First off, they make it easy for you to speak with lots of prospects. Having lots of people to see, makes it possible for us to make a good living. Speaking with lots of prospects will lead to more presentation. The more presentations we make, the more sales we make. When we make more sales, we can get more referrals. And so on and so on! TM leads are also great if you're doing final expense telesales. When you're calling in multiple states, you can get as many final expense telemarketing leads as you want. You pretty much have an endless amount of lead availability.
Another great reason to use final expense telemarketing leads, is that you can get lots of them on a statewide basis. If you're selling FE in a major metropolitan area, you will be able to get enough to keep you busy for weeks or even months. Here's a tip! Don't work the same area over and over without giving it a rest. If you don't take a break from each area, you will notice the quality of these leads drops quickly. The trick is to order around 30 final expense telemarketing leads for every area with 100,000 people in it. Then give that area a ninety day break! This will help to keep the quality of the leads up. You can then come back, and work that same area for years and years.
Do agencies and lead vendors sell ILLEGAL TM leads?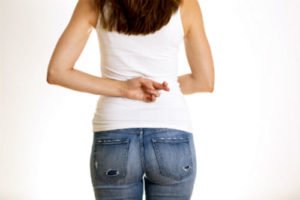 This is a topic that is super important, therefore must be addressed thoroughly. There are 2 types of TM leads that are totally illegal and yet, are being sold and worked in the US. First, is the Press 1 lead! These things were awesome back when they were legal. An automated call rang through to the prospects phone. When they picked up they got an automated message, asking them to press 1 if they want information on final expense life insurance. This lead became illegal a few years ago. It was really popular for final expense telesales due to the low cost and strong value it had.
Another illegal lead is the Avatar. The avatar lead was only around for a few years. Telemarketers with soundboard technology sit on a dialer. When the prospect answers, they simply click on a key that plays a short sentence. When the prospect responds, the marketer hits another key with the correct response. If you're thinking, "Why doesn't the caller just talk to the prospect?", well there is a good reason! You see, the caller is outside of the United States. These leads were farmed out to countries like the Philippines, where English isn't the first language. The obvious reason is because the cost to run these Philippine call centers is really cheap.
If the final expense telemarketing leads list is not scrubbed, it is also illegal.
Can I get sued by purchasing illegal leads?
There are attorneys that simply set up several phones in their offices, and even their homes. When an illegal marketer calls their number they answer the phone. They accept the call and make themselves the prospect. When an insurance agent comes over or calls, they simply take the appointment and allow the agent to make the presentation. Then the attorney purchases the insurance policy! This is how attorneys make their living. They legally entrap agents, then sue them. They don't stop there. The attorney will also sue the IMO that the insurance policy was purchased through. Does it stop there? No. The attorney then sues the insurer. This happens every day and yet, there are several companies that take the risk and still sell illegal leads. Even to their own down line agents! This is just another reason to be careful of who you contract through.
Where to Work Them

Anywhere you want! My preference is to stay outside of the big city and work the smaller, more rural areas. Getting final expense telemarketing leads in these areas can be a bit of a challenge and that is why most successful final expense agents travel. Here's a little thing that most people don't find out about until they're already working in the FE industry! The agents that make the big bucks, also do most of the traveling. Yes, if you're not willing to travel and drive several hours away from home, this may not the industry that you want to be in. In 2014 I probably put 45,000 miles on my car. That was the year I wrote over $400,000 in annualized premium. By not driving a few hours from home or work outside of your local market, you will be capping your own income.
Different types of TM leads, and why they vary in price
 
The verbiage is a little different for each lead vendor. Some lead vendors ask the prospect how much coverage they would like a quote for and some vendors will make it sound like this might be free. You'll also notice that final expense telemarketing leads are generated in several countries. The leads generated from callers within the united states are usually the best quality leads, but not always. They're usually over priced too! The prospects will often connect a little better with a fellow American, than they will with a caller whose first language is other than English. Where the marketer is from, and what they are saying in the script, effects the level of difficulty to generate these leads and therefore, effects the lead cost. If you're doing final expense telesales, you're better of working the cheapest TM lead that you can get your hands on.
The Return on Investment
When it comes to final expense sales, every agent wants a good return on investment or ROI. This is not always an important factor as we all have different systems in place to sell final expense. With final expense telemarketing leads, the return on investment can be the best of all final expense leads. If you spend $360 on 30 leads, one sale usually generates a profit. Well, if you're not getting hosed on commission levels! The average FE sales monthly premium is around $50. If you're at 100% commission level and make 3 sales from your 30 leads, you just made a 400% ROI. Yes, these numbers are assuming your clients all stay on the books for 1 year hence, you are kicking butt!
Can final expense telemarketing leads be used as a PRIMARY lead?
It is difficult to work TM leads as a primary lead. First off, you just can't get enough of them. In most cases, there just isn't enough data to keep getting you leads every single week, within driving distance. Most folks are on the No Call list. Any reputable telemarketing lead vendor is scrubbing their list before calling it. If this is done correctly, that knocks out most of the people on the original list therefore, limiting the amount of prospects to call.
Do you know how many TM companies are dialing your area hence torturing your prospects? Picture a prospect sitting at home, meanwhile their phone is ringing all day long, several days in a row. They answer it over and over, finally saying "yes, Sam can call me about the insurance". It's a forced lead. The only reason the prospect took the call is to make it stop ringing. This is why you can get a lot of leads that are of poor quality. When you go to door knock the lead, the prospect telly you they have 3 policies and only took the call to make the phone stop ringing.
Is it impossible to use TM's as a primary? Absolutely not. Part time agents can get away with it. There are also a few agents that will travel and spend a lot of lonely nights in hotels. Final expense telesales agents lead with them for years. Here's how I see it! There is nothing wrong with doing this when you first start in the business. I can assure you, after a while, you will want a better and easier way to sell final expense. Traveling is actually part of the game for most of us, but it's important to have a somewhat local market to work.
Final expense telemarketing leads as a gateway to the BEST lead, direct mail!
The most effective lead for belly to belly, final expense sales is the direct mail lead. The idea scenario for any agent is to put in their order to get direct mail. In most cases, it takes around 4 weeks for the leads to start coming back. During that time, work your final expense telemarketing leads. Think about it. You can put in your first order of TM's and must a few days later, you have leads to work. Put in a few more orders, and you will keep super busy while waiting for the direct mail leads to come in. By doing this, a new agent can start to work through their learning curve, on a cheaper lead. This can save you from burning through high quality and expensive direct mail leads. You can also mix in some Facebook leads at this time and start messing around with them.

How to Work TM Leads
You can either call them, or door knock them. If you are a new agent and are super tight on funds, you might just want to door knock them. Pull the lead recording up on your smart phone and knock on the prospect's door. When they answer , simply remind them that they spoke to your office, and mention their hobby or favorite color. If they don't remember, play part of the recording to them. Just act very "matter of fact", and ask the prospect if you can come in and sit down for a few minutes.
The most effective way to work final expense telemarketing leads, is to call them first and set up an appointment. If the prospect doesn't take the appointment, then wait a week, and stop in and door knock them. You will find that most people are nicer in person than they are on the phone, and will often forget that they spoke with you. By doing a combination of calling first, and door knocking, you will be able to maximize your use of time and get the most out of the final expense telemarketing leads.
I've attached our Appointment Setting script below. This is the exact script that most of our agents use, including me. You'll find that it is highly effective because it gets right to the point and covers the important needs of setting a solid appointment. Check out the video below for how to overcome objections while calling to set appointments. The appointment setting script if perfect for setting appointments but is not going to help you, if you're doing final expense telesales.
Final Expense Telemarketing Leads Appointment Setting Script
Hello "Name of prospect", this is __________, how are you today?
Great, now "Name of prospect", the reason for my call today is that you recently spoke with "Name of Telemarketer" from our office about the New "Your State" Final Expense Benefit Plans, and "he/she" asked you what your favorite color was. You said it was ___________. 
And it says here that your address is _____________________. Is there an apartment number?
Anyways, I'm the person that takes care of these in your area and I do need to stop in and spend about 5 minutes or so to figure out what you qualify for. I'm going to be in your area tomorrow… and I have an opening to stop by between (TIME 9 and 9:30), how's that with you, OK!!!
Alright! Now, I need you to grab a pen and paper so I can give you some important information.  Are you ready? My name is _______.  And I will see you tomorrow at "day" at "time", and please put that down on your calendar or refrigerator and make sure your (wife/husband/spouse) is there. 
Great, now are there any guard gates or locked gates or big dogs that I need to deal with when I arrive?
Perfect, now I appreciate your time on the phone and I look forward to meeting with you "day" at "time". Have a great day and we'll see you tomorrow!
What is The Best Quality TM lead?
I personally think that leads generated by US callers that ask the prospect the following, are the best quality TM leads.
Would you like a quote for 5, 10, or $15,000 of coverage?
Who is your beneficiary?
When the agent contacts you, so you know it's them, what is your favorite color or hobby?
These are also the most expensive type of final expense telemarketing leads, and can often cost between $24 and $28 each. Therefore, many lead vendors will use a script that entails the 3 questions above, but will use callers outside of the US! By using callers outside of the United States, these companies can often cut the cost of the lead in half, and still offer agents a quality lead. I don't see a reason to pay over $20 for a leads just because the caller sounds American, especially if I can get something almost the same, for half the price. If you're doing final expense telesales, I don't suggest using expensive TM leads. You should be using the cheapest TM's you can get your hands on.

There are plenty of lead vendors that sell TM leads hence, a couple that we recommend trying. I have used several and have paid $7 to as much as $28 per lead. The Lead Jerk sells final expense telemarketing leads that are generated using US callers. Lead Heroes uses callers outside of The United States. Both companies are dependable and have their own unique way of generating final expense leads. At United Final Expense Services, our contracted agents have access to multiple lead programs therefore, have plenty of ways to get in front of new prospects. As a contracted agent, you will be able to work Facebook leads, direct mail leads, TV leads, and our special discounted final expense telemarketing leads. Since our in-house TM leads only cost our contracted agents $9 each, they can be used for final expense telesales or for selling belly to belly.