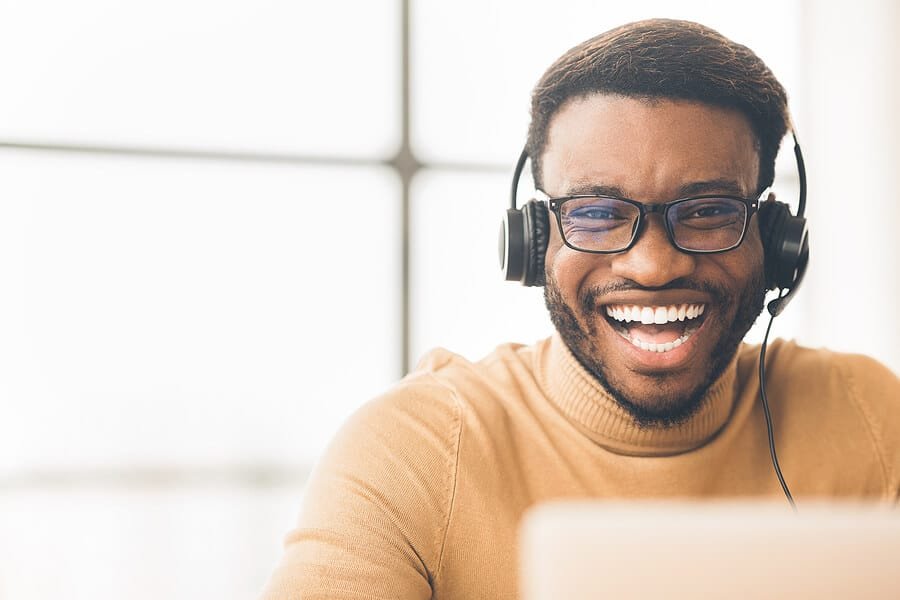 Final Expense Tele-Sales – The Future is Now
Final Expense Tele-sales has come a long way over the past ten years. 2 Years ago, I would have told you that selling final expense insurance on a belly-to-belly basis, was definitely the easier way to go. However, that has changed. Since the Pandemic, the final expense sales culture and market has been forced to do things differently. Now don't get me wrong, face to face sales will always be an option for those of us who are at a technologically disadvantaged. However, if you have the right system for generating leads, final expense tele-sales is going to give you a higher return on investment. Not only that but you'll never have to knock on another door again. Welcome to the future!
Is final expense tele-sales more viable than face to face sales?
What technology is involved with final expense tele-sales?
Can anyone sell final expense insurance over the phone?
What kind of leads are used for final expense tele-sales?
What is the best lead for selling final expense by phone?
Where can I get training for final expense telephone sales?
What are the best carriers for final expense tele-sales?
Is final expense tele-sales more viable than face to face sales?
I started selling final expense insurance on a belly-to-belly basis back in 2013. My wife and I did our own mail drops back then and did very well for many years. However, things have changed. The return on mail leads has dwindled every year. Today, returns are so bad that you could easily pay over $100 per direct mail lead. Even at the going rate of $40-$45 per lead, the investment is no longer viable in most markets. Even worse, for $45 you are not getting the quality lead that I had back in the day. The cost has gone up and the quality has gone down. Why is this important? It's important because Direct Mail is the best lead for selling final expense insurance. Especially if you want to sell it at a high level. This is just one reason to look at final expense tele-sales.
You see, it's all about return on investment. A really talented face-to-face agent can take $1,000 worth of Direct Mail Leads and turn that into $3,000 or more. We used to be able to 4-5x that same investment. With final expense tele-sales, you can still 5x the investment. Not only that, but this can be done by an Average agent with a strong work ethic. Not just a top producer with special talent! And not only that, but with direct mail, your best bet is to find a company that has a Fixed Cost Leads program. So now you're depending on someone else for your leads. With tele-sales, it's completely different. If you purchase the right system, not only are you able to generate more leads than you could ever use. But you're never going to have to depend on a lead vendor or someone else for leads ever, again.
What technology is involved in final expense tele-sales?
Even the title (final expense tele-sales) is a little misleading. You see, as an agent, you are not actually selling over the phone. You're selling through your computer. It's all in the cloud these days. Of course, the clients are buying over the phone. We use a system that integrates the agents computer with a high-tech CRM or Customer Relationship Manager. There is a dialing system involved that connects everything, including the leads. This is important but we'll get to the leads soon. Here's what happens on the agents end. First the appointment or lead comes in and is added to the CRM. Then the agent is notified. At this point they click on the lead and dial away until the prospect answers. Depending on the outcome, the agent will make notes in the CRM. Now the CRM is noted for further automations.
If the prospect isn't reached, a note has been placed into the CRM that allows the agent to make the next step. When the client has been presented to but the sale wasn't made, a notification will remind the agent to reach out again, at a later date. If a sale is made, the CRM will notify the agent for certain things like the clients birthday. It can also email and text the client with specific reminders. An agent with a large book of business can literally sell his clients other products or more insurance, without having to manually reach out. Automations have changed everything in our industry. With the right setup, you can have your existing clients reaching out to you about their Medicare insurance and other products. Or you can just have messages sent out to remind your clients that you are there if they need anything.
Who can sell final expense over the phone (successfully)?
When it comes to final expense tele-sales, some people should probably just do something else. Not to be a negative Nelly but, you have to be good with technology and basic computer skills. Therefore, some folks who aren't great with their computers will probably struggle with our process. The ideal scenario for a final expense tele-sales agent, is to have a computer with 2-3 monitors. You keep your rebuttals and other forms on one screen while using the other to do applications and pricing. Maybe a 3rd monitor for your quoting tool! And don't forget about needing to run your own ads and change  your own landing pages. Multitasking is a must. If your computer skills are strong, and you are a multitasking maniac then you'll be just fine. Keep in mind that you'll also be reading a presentation to the prospect while you're getting them to open up.
If you've sold life insurance products in the past, even better. Especially if you have experience selling final expense! Understanding and having experienced the process of underwriting and electronic applications will make it easier for when you get on the phone the first time. Even a talented closer will tend to fumble around a bit when they first start selling over the phone. It's part of the process. For brand new agents, the good thing about getting into final expense tele-sales is that you don't have old bad habits to break. A lot of experienced field agents get on the phone, and they try to say and do things the same way that they did in the field. Trust me guys, having the right mentor and platform will go a long way for you. Most successful field agents who try to figure out tele sales (on their own) usually fail.
What leads are used for Final Expense Tele-sales?
There are a variety of leads and lead sources used for final expense tele-sales however, most are of low intent. Today, if you're an independent insurance agent, the best lead (in my opinion) is the self-generated Facebook Calendar Funnel Ads lead. First, the intent on this lead is very high. In other words, the clients are interested in getting a quote for burial insurance when they make an appointment to speak with an agent. Second, the cost is very low for this type of lead. The leads themselves are going to be around $3-$4 on average. The appointments will cost around $6-$8 each. A serious agent can book up to and over 30 appointments per day. Keep in mind, you'll only make a presentation to 20% of your appointments. Yes, I know that sounds weird but at least you'll only be speaking with serious buyers.
There are other leads too. Some people still buy low intent tele-marketer leads and transfers. This is when a call center representative cold calls people and asks if it's ok to have an agent contact them with a quote. With the transfers they're asked if it's ok to have them transferred to an agent who will give them a quote. There are also internet and Facebook ad leads that can be purchased. For tele-sales, I don't recommend these. They are just too expensive when you have to buy them. If you're generating them yourself for a few dollars each, that's different. The best lead for tele-sales is probably the Live Inbound TV commercial lead. This is when the prospect sees a TV commercial and calls in to get a quote. Unfortunately, these leads can cost over $100 each and are unavailable for independent life insurance agents.
Where to get Final Expense Tele-sales Training!
Trying to do final expense tele-sales without training is a big no-no. Most agents that try to do this end up failing miserably. They naturally think that they can take what they do in the field and apply it over the phone. Trust me guys, belly to belly and final expense tele-sales are 2 completely different animals. The effective approach for each is unique. One of the hardest thing to get your hands on is a highly effective final expense tele-sales presentation. With the wrong presentation you can be misleading the client into thinking they are getting something for free. This is how you end up wasting a lot of time with people who have no interest in buying final expense insurance. As far as training is concerned, selling insurance in a call center is completely different than selling as an independent insurance agent.
Yes, you can get trained for final expense tele-sales from working in a call center. However, they don't normally do things the same way that an independent agent does things. The best place to get good training is through your upline. That's assuming they know and have mastered the art of selling final expense insurance by phone. Well, we actually sell it over the computer. If your upline doesn't know final expense tele-sales, then I recommend finding a new upline. At our agency, we specialize in final expense sales training. I've personally sold final expense by phone with final expense leads. One of the things I do is assign a personal trainer to each new agent. The agent is also able to send me multiple recordings throughout their first month of tele-sales. By doing this, I can help them to cut through the learning curve fast.
What are the best carriers to sell by phone?
Some final expense carriers have an easier tele-sales process than other companies. And they all have different underwriting and niches! When you work for a company who has their own product, you're usually limited on what you can do. You're also usually limited on commission. That doesn't mean the captive company is without a place in our industry. Actually, captive agents can do better than independent agents. Well, if you're not good at being on your own! Most insurance agencies don't really have a strong support system. This leaves the independent agent stuck on an island and most people can't just be left on their own. Most people need someone to stand by them and keep them "honest", so to speak. Companies like Senior Life of Georgia has a strong support platform. Their agents are captive mainly because  they supply the agents with leads. Their TV leads are excellent.
As far as independent agents are concerned, some of my favorite carriers are listed below. The idea of having different carriers in your bag is so you can get more people insurance with first day coverage while you're getting paid the highest commission possible.
Here's my top Ten final expense tele-sales carriers.
Prosperity S.U.S.A

American Amicable

Royal Neighbors of America

Liberty Bankers Life

Accendo

Transamerica

Foresters

Mutual of Omaha

AIG

Great Western
If you're interested in more information on our Tele-Sales platform, just contact Doug  at doug@ufesonline.com or call 888-501-1375 and leave a message.