Prospecting without Leads Versus Selling with Leads
Working final expense leads isn't necessary for success
We don't all get into this business with funds for good direct mail final expense leads. That's alright! Thankfully, there is more than one way to skin a cat. Anyone with the mindset for success will figure out a way to get in front of potential prospects and make sales. A lot of agents do this without final expense leads. Some canvass until they have funds for leads. Others just door knock on a weekly basis. You can always cold call too. In this article, we'll touch on this and a lot more. Don't worry, we've got your back! Here are some of the basics that you'll want to know about working final expense leads vs prospecting without leads.
How to prospect with a door knocking list
What to wear and have, while door knocking
Prepping your mind
Preparing yourself for door knocking final expense leads
How to pivot from cold canvassing to effectively working leads
Increasing production by using an appointment setter
Is it necessary to buy final expense leads?

There are many agents that sell final expense successfully, without using  final expense leads. We have an agent that has been selling for years and has never purchased a lead. He doesn't work with direct mail leads and he doesn't use telemarketing leads. He probably never even heard of Facebook leads or internet leads. This dude simply works a cold list and door knocks everyone that he sells. Now here's the kicker! He actually makes over $100,000 a year doing this and only works a few hours each day. His system is based on working specific hours of the day, Monday through Saturday. If you are willing to put in the effort that it takes to be successful, you will be successful. Cold door knocking or canvasing isn't for everyone but yes, it is totally doable.
One of the ways that this can be done is by purchasing a targeted list and door knocking. This is what the final expense agent mentioned above does. You can actually have the list company email you names in order of house number and street, zip code to zip code. You can pick age range and annual household income of the prospects that you want to work. The importance of having your lists customized in this manner is so that you can tighten up on the target market that you want to door knock. Instead of just speaking with people that are 50 to 80 years old, you can work with seniors that are 60-70 years old. I'm not saying that this is the best age group for door knocking. The idea of controlling the list in this matter is very nice, though.
Print out the list in order of street and house
Another nice thing about having complete control over your list is that you can set it up by address. Let me explain! You can print the list to have all the filters that you want. Then set it up so that you can park in a neighborhood and door knock one name at a time. You can go up one side of the street, and come back down the other side. Having this kind of control over your list makes it easier for you to work specific areas, neighborhoods, and markets. You'll be more effective with your canvasing and cut down on your time in the field. Time is money, even in our industry. The idea of canvasing isn't very attractive to most but when done correctly, it can produce a very lucrative outcome.
Having control over your final expense leads list is awesome. I feel the same way about any final expense leads whether we're talking about final expense telemarketing leads or other final expense leads. Keep this in mind! The idea of canvasing probably doesn't sound as attractive as working real final expense direct mail leads or final expense Facebook leads. It shouldn't either. The trick is to work your way up from rags to riches. Start with the final expense leads list of names and then work your way up to fixed cost final expense direct mail leads.
Why not just call the list?
Remember, it's a lot harder for someone to be rude to you in person than it is for them to be rude on the phone. Most people are quick to get rid of phone solicitors. They have their brains set on auto pilot to get rid of anyone that calls, unless they know them of course. This is why there are insurance agencies that teach their agents to only door knock with direct mail final expense leads, final expense facebook leads or final expense telemarketing leads. Especially new agents! This is why I suggest that even if you are working a final expense leads program, it's important to door knock your final expense leads until you are comfortable with calling them. Of course this comfort level will vary from final expense agent to agent. It also depends on where you get your final expense sales training from. I work final expense leads different than you might.
Can I use a list to set appointments or should I just buy final expense leads?
We also have a few agents that simply set appointments by using a telephone dialing system. They purchase their final expense leads list from a final expense sales list vendor that scrubs the list for them, so they are calling people that are not on the DNC list. The last thing you want to do is dial people that are on the Do Not Call list and end up in trouble. By using an automated dialing system for calling final expense sales prospects, you will end up speaking with a lot of people. The idea is to find some people that will allow you to come over and make your final expense sales presentation. This is a doable way for you to get in front tons of seniors each week. As far as I'm concerned, if you're thinking about using a dialer to cold call final expense sales prospects, you should just buy some cheap final expense telemarketing leads.
Why do agencies talk about door knocking so much?
For final expense sales, I still think that you are better off door knocking from a cold list than using a dialer to set up appointments. The activity level in door knocking final expense leads has been tried and true. Years of practice has taught us that it's very effective for making the final expense sales presentation. This is the same if you have final expense leads or are using a final expense leads list. People have been doing this for years. Agencies thrive off of this type of activity because it works. This is also a great way to break into the business because by the time you start to work actual final expense leads, you are already comfortable with door knocking and have made several final expense presentations. Trust me, it's a lot easier to door knock with a direct mail lead than it is with no final expense leads.
This sounds difficult but is it?
The bottom line is that most seniors between the age of 50 and 80 that have an annual household income under $50,000 are getting direct mail final expense leads in, all the time. This makes it easy for you to have an excuse to be there. Just stop by and ask them why they didn't fill out the final expense leads card that they received in the mail. Keep it simple. Don't be too pushy. Here are a few tips that can help you while door knocking a final expense sales list or even cold canvasing without any type of final expense leads or list.
Only door knock in counties where there are no laws against door to door prospecting

Park in a spot that is close to a few of your prospects. This is important because you want to leave your final expense sales book in the car

Door knock with the final expense leads list and a copy of the final expense direct mail leads card in hand and ask the prospect why he didn't mail the card back in
Let him know that since you're already there, it will only take a few minutes for you to show him the plans and that he might be surprised at what you can do for him. The idea is to get in and make your final expense sales presentation!
It's all about the activity level
When you look at raw numbers, this type of final expense sales activity can be very profitable for the right person. It's definitely not for everyone, but you would be surprised at what you can accomplish if you just decide to do it with the final expense leads list of names. I know that there have been times in my life where I was so desperate, that the mere desperation brought out the best in me. Desperation can easily be one of the strongest motivators for anyone breaking into a new business, especially final expense sales. Yes, it does take persistence and hard work to be successful at door knocking a cold list verses using actual final expense leads. Many agents do this and make a really good living at it. Here is a break down with some numbers.
30-40 Door knocks a day can get you 3-5 presentations, or more

3-5 presentation can get you a sale or 3

If you do this, 5 days a week, you can end up with more than 20 sales a month

20 sales a month can easily turn into that six figure income that we all strive for
Who can do this?

Anyone that has the work ethic to do this can be successful at final expense sales using a final expense leads list of names. After a month or 3, you can start working with final expense direct mail leads, final expense Facebook leads, or final expense telemarketing leads. By using final expense leads, you will spend less time prospecting and more time selling. That is the whole ideal of using final expense leads. Time is money and it's better to work smarter than harder. The last thing that you want to do, is spend a lot of time prospecting for final expense sales, when you should be out running final expense leads. Remember, final expense leads are the life line of the final expense agent.
This is how the big boys make their final expense sales. The one thing that I have learned about our business is that leads are the lifeline of the final expense industry. Having multiple sources of leads is a game changer, and is the absolute best way to get in front of prospects. This is why I make sure to have a fixed amount direct mail leads to work every single week. I also try to mix in Facebook leads and telemarketing leads too. Here is our cold door knocking script so you don't have to use a final expense lead.
My script for setting appointments without using final expense leads
Hello Gene, my name is Douglas Massi, how are you doing today? Well, Gene, the reason that I am here is because our office sent you a little card in the mail in reference to the new state regulated programs designed to pay for your funeral and leave money to your family that can be used to pay away your final expenses. Anyway, since I have your name on my list here, I know that you didn't return the card. Why is that? That's not a problem. Gene, if we can sit down for about 5 minutes, you might be pleasantly surprised and grateful that I am here. I promise not to pressure you into buying something that you don't need or want! That's the last thing that I would do.
Only have the list in your hand with your medical questionnaire and a pen
Make sure to be clean cut and shaven
Always dress comfortable but look professional
No tie, no jacket
Any other suggestions about door knocking?
I wear my company ID when in the field and especially while door knocking. It doesn't matter if you are door knocking final expense leads or not. It looks more official and professional than not wearing an ID. You should have your driver's license handy along with your insurance license. Travel as light as possible. I suggest having a sales book that is streamlined with only a few carriers in it. Just make sure to have another sales book with backup carriers in your car. You don't want to walk around with the heavy sales book that I use in the field. Being prepared with a plan b and plan c is important as it's always a good idea to think ahead. The one thing that you will learn is that being organized is important in our industry, even if we're just talking about your mobile office.
What about body language and mental preparation?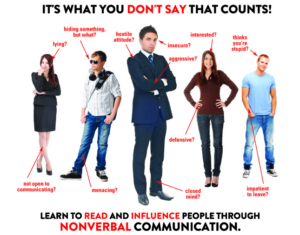 When it comes to body language and posture, I truly believe that it's important to practice these tools. Yes, proper body language and posture are tools. Do as much research as you can on good and bad body language. You will realize that you probably are doing a lot of things that can easily turn people off. This will deter them from purchasing anything from you. Pick up a book on Neuro-linguistic programming. This is an approach to communication, personal development, and psychotherapy that can be used to prepare yourself for this type of sale. You'll also be able to use it for reading people, attracting your prospects, and closing more sales. My experience with NLP has been wonderful. I've noticed myself change and grow by using several of the techniques and have used it to keep my prospects involved and attached to my presentation.
Are final expense leads really that important?
When it comes to working with a final expense lead piece, nothing beats the value of being on a fixed cost direct mail final expense lead program. With direct mail leads, you can target the exact senior market that we want to make presentations and sell to. The best thing about having leads compared to not having actual leads, is that with leads you already have people that expect to hear back from you. Remember, without leads, you are simply trying to create your own lead at the prospects front door. This is why having direct mail leads makes final expense sales a lot easier and can be the difference between failure and success.
I highly recommend for any new agent to do whatever it takes, in order to come up with the capital to be on fixed cost direct mail leads. With 30 brand new direct mail final expense leads, you can make over $100,000 a year in our industry. The idea is to set appointments off of your leads and then door knock anyone that won't take an appointment or that you can't reach by phone. You will find that a lot of people are just sweet as pie in person as to when you called them, they just wanted to get rid of you.
People that tell me off on the phone or that hang up on me is that they are usually different in person. Most folks don't remember the call and will usually not bring it up.
What if they do remember your call?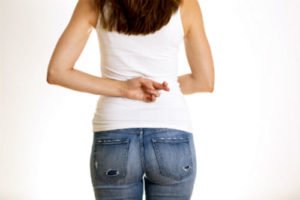 They will occasionally call you out and remember that you called. All you have to do is say something like, "oh my goodness, I'm so sorry about that. Since I'm already here, it will only take me ten minutes to take care of this. You know what, I'll give you the short version instead. Can we sit down somewhere really quick?".
With direct mail leads, you can do really well in the final expense sales industry. There are some numbers below that are easily attainable. Check out the video, below!
30 Direct Mail Leads = 12 to 16 sales presentations
12 to 16 sales presentations = 5 to 8 sales
If you are doing what we teach you, each sale will average at least $50 monthly or $600 of annualized premium
If you average 6 sales off of every 30 leads you will make over $100,000 a year even after 20% of the business falls off the book in the first year.
Does hiring an appointment setter really make sense?
It's natural to figure out ways of making our job easier. If you are thinking about hiring an appointment setter, you may be on to something. The one thing you don't want to do is hire an appointment setter with the thought that they will do better than you at setting appointments. In most cases, your setter will not get as many appointments from your final expense leads, as you. Think about it! You paid for the leads, not the setter. It makes sense that the setter will work your leads to get you as many appointments as possible, right? Well, not always!
The problem with using a setter, is that they will only dial through your leads while it is cost effective for them. If you're paying them per appointment, they will stop calling once it gets difficult to get the appointments. In other words, they usually dial through the leads to get the lower hanging fruit and then quit. Remember, nobody is going to work your leads the same way that you will. A good person to hire as an appointment setter, is usually a spouse. If your are both dependent on your income, you will both work harder at your jobs. The partners that work together as a team, often end up fiscally better than those that are working alone.
When should I hire an appointment setter?
As far as I'm concerned, when you are ready to increase your weekly final expense leads, hire an appointment setter. Do not hire a setter without doing this. If you think you're just going to free up a bunch of time to go do other things, you will waste your money and end up out of the business in no time. This needs to be addressed because we speak with agents on a regular basis that want to hire appointment setters for the wrong reasons. If you are bad on the phone, get better. If you don't work your final expense leads in a cost effective manner, you will likely waste your money and time and end up out of the business in no time.
Also, beware of shady IMO's or managers that offer you very little in return for what you give to them. You'd be surprised as to what some of these agencies offer for final expense leads.Unfortunately, a lot of insurance agents get into our industry and don't do their due diligence. The last thing you want is to be splitting your commissions with an agency just because they recruited you. Do some research. Check out or blog posts. If you have any questions about our commission levels, training platform, or final expense leads programs and costs, shoot us a message.
We have an awesome final expense training program
YouTube channel, Final Expense Trainer has lots of free training too